How to Import Contacts from Outlook Express
These step-by-step instructions will show you how to import your contacts from Outlook Express 6.
1. Export your contacts to a CSV file.
Step 1

Choose File > Export > Address Book from the main menu.
Step 2

Select Text File (Comma Separated Values).

Click the Export button.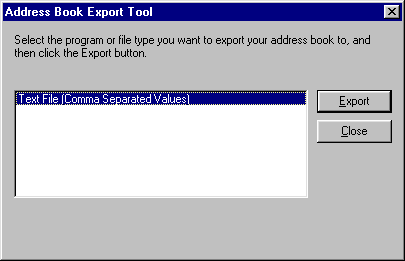 Step 3

Name the file and save it on your computer. (In the example, the file is saved to the desktop as "contacts.csv").

Click the Next button.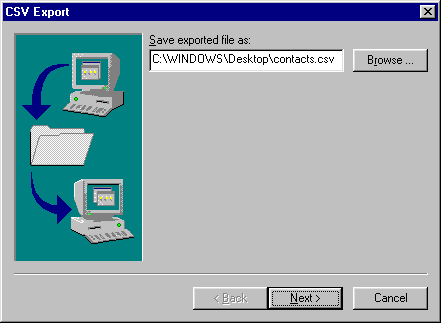 Step 4

Make sure that First Name, Last Name, and E-mail Address are selected. (These are the fields that Mailshell's address book supports; if other fields are selected, they will simply be ignored.)

Click the Finish button.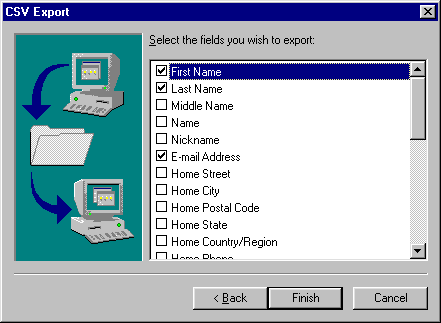 Step 5

Click the Close button.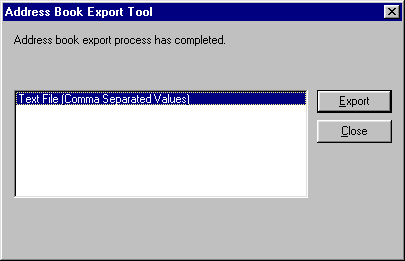 Step 6

The file will be saved to the location you specified. Next, you will import this file into your Mailshell address book.
2.Import your contacts to Mailshell.
Step 1

Sign in to your Mailshell account and click the Address Book link in the dark blue navigation bar in My Mailshell, then click the Import Address Book link.
Step 2

Select Microsoft Outlook (.CSV file) from the pull-down menu.
Step 3

Enter the location of the exported file or click the "Browse" button to find and select the exported file.
Step 4

Click the Import button.

Your contacts will be uploaded and added to your address book. (Any information not supported by Mailshell's address book--phone numbers, street addresses, etc.--will not be added.)